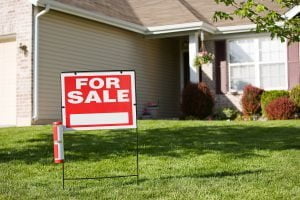 The pandemic's impact on sales of existing homes became clearer when the state's largest Realtors organization released its latest data.
With people sheltered at home because of the COVID-19 pandemic throughout the spring, the Indiana Association of Realtors was unfazed when data for its May sales report showed a considerable drop when compared to the same month last year. Sales of existing homes in Indiana totaled 6,702 closed deals for the month, down 25.8% when compared to May 2019.
Sales in Northwest Indiana, which includes Jasper, Lake, LaPorte, Newton, Porter, Pulaski and Starke counties, also took a hit. Closed sales in the seven-county market totaled 699, down 30.9% when compared to 1,011 closed sales in May 2019.
Region home sales in April fell 6.7% when compared to April 2019.
"Even though we've been dealing with the coronavirus for months now, its impact on local housing markets is just now showing up in our monthly report in a significant manner," said Bernice Helman of Terre Haute, 2020 president of the Indiana Association of Realtors. "That's because of the time it takes to close a sale … Indiana was under a stay-at-home order for much of April, so activity that would've ordinarily turned into a closing in May was delayed."
There are bright spots in the latest statewide home sales report.
The median sales price of Indiana homes increased 7% to $184,000 and the average sales price of homes across the state increased 4.9% to $211,636.
Northwest Indiana also saw higher median sales prices. For May, the median sales price was $181,880, up 3.9% when compared to the May 2019 figure of $175,000.
Northwest Indiana sellers got less money for their homes in May than those who sold their homes a year earlier. Sellers received 95.2% of list price for the month, down 1.6% from May 2019.
With people returning to work and restrictions easing on public activity, Helman is optimistic her industry will bounce back.
"Prices have held firm given the competition spurred by low inventory and the purchase power created by low interest rates," she said. "Pending sales point to a return of business (so) there's a lot of opportunity for homeowners right now and Realtors have many tools to get our clients to the closing table safely."