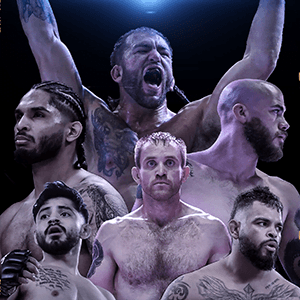 Elite Fight Night will host an event March 18 at the Dean & Barbara White Community Center in Merrillville.
The night will include several fighters from Crown Point, Chesterton and Hobart.
The main event will feature two fights. First, Crown Point's Valanti "300" Atsas will face Detroit's Sherman "The Grim Reaper" Lovely in a professional welterweight bout. Atsas trains at Maxim Gym in Hobart. The second is Illinois' Tyler Scott and Michigan's Konnor Kuppe.
The third pro event of the night will pit Crown Point's Jonathon Appelman, who also is an electrician with South Bend-based IBEW Local 531, against Brendan Zimmerman from Indianapolis. Appleman trains at Team Colon Martial Arts in Merrillville.
"We are excited to kick off 2023 by bringing our professionally produced brand of MMA back to the Region," said Jesse Nunez, CEO of EFN, in a press release. "Our goal is to give up-and-coming pro and amateur fighters the exposure they deserve by providing an exciting show that fans will want to attend, so MMA enthusiasts across the country can watch and start to follow these fighters as they progress in their careers."
The event will be filmed for the Marquee Sports Network and Stadium Sports Network, which combined reach 35 million households. The night is the first indoor Region event since several outdoor fights at the Railcats Stadium in Gary.
"We are excited to bring our show indoors during the colder months, and the Dean & Barbara White Community Center is the perfect location and facility," Nunez said.
Amateur fighters from the Region are:
Duvellasha Lee Jr. of Merrillville, Team Colon Martial Arts
JJ Johnson of Hobart, Maxim Gym/Elite Athletic Club
Steven Mihajlovich of Hobart, Elite Athletic Club
Learn more about this event on the South Shore Convention and Visitors Authority website.