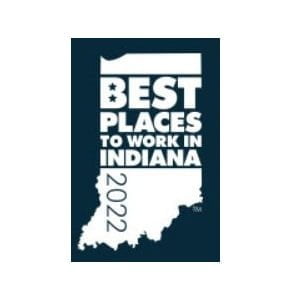 A financial services firm in Chesterton earned a top ranking in the 2022 Best Places to Work in Indiana annual list presented by the Indiana Chamber of Commerce.
The state's largest chamber revealed its Best Places to Works annual rankings May 12 during a luncheon event in Indianapolis. CAPTRUST, which purchased Lakeside Wealth Management in Chesterton in June 2020, came in at No. 1 in the large company category of between 250 and 999 employees.
JA Benefits of Bedford was the top company in the small company category. TrueScripts from Washington took the medium category top spot while Jackson Lewis PC in Indianapolis was the top firm in the major company category.
Honorees and rankings were determined through employer reports and comprehensive employee surveys. The Workforce Research Group handled the selection process.
"Imagine springing out of bed every morning excited to get to work," said Kevin Brinegar, Indiana Chamber president and CEO Kevin. "The 125 companies on the 2022 list have created an environment where that is as close to the case as possible."
Winning companies ranged in employee count (at the time of application) from 15 to nearly 1,300. Out-of-state parent companies were eligible to participate if at least 15 full-time employees were in Indiana.
All companies that participated in the 2022 Best Places to Work program receive an in-depth evaluation identifying strengths and weaknesses according to their employees.
Region and South Bend/Elkhart area businesses featured in the 2022 Best Places to Work in Indiana list and their rankings include (* notes Hall of Fame companies):
Small Companies (15-74 U.S. employees, 53 companies)
47. General Insurance Services, Michigan City
48. Network Solutions Inc., Grainger
53. Starin Marketing, Chesterton
Medium Companies (75-249 U.S. employees, 38 companies)
6. Gibson, South Bend
28. Harmony Healthcare IT, South Bend
Large Companies (250-999 U.S. employees, 24 companies)
1. CAPTRUST, Chesterton
2. Hylant Group, multiple Indiana locations including Bristol (Elkhart)
6. * Centier Bank, Merrillville
14. Horton Group, South Bend
Major Companies (1,000+ U.S. employees, 10 companies)
2. * Edward Jones / Statewide
4. * Horseshoe Hammond casino / Hammond
The complete 2022 list is available of the Indiana Chamber of Commerce website in a section dedicated to the Best Places to Work program.