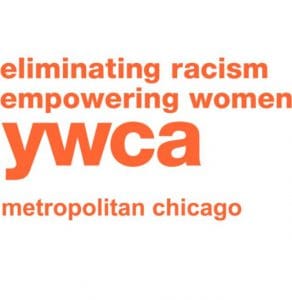 Three Region women business owners are among eight participants in a program designed to help successful entrepreneurs take their ventures to another level.
YWCA Metropolitan Chicago's Breedlove Entrepreneurship Center's second cohort kicked off March 4 and continues through May 6. The 10-week program is designed to help successful Black business women take their companies even further.
This year's group features Joslyn Kelly, founder of J's Breakfast Club in Gary, Takia Smith, owner and founder of Smart Smoothie in Gary and Michelle Wainwright, founder and CEO of Cute as a Cupcake in Merrillville.
"Amidst the two years of crippling effects from the pandemic, Black women have faced continuing obstacles in growing their business," said Nicole Robinson, CEO of the YWCA Metropolitan Chicago. "For decades, the deck has been stacked against them, so helping them grow aligns with the YWCA Metropolitan Chicago's core mission of eliminating racism and empowering women."
With support from global financial services firm William Blair, the program provides business owners in the food industry with the tools, mentorship, and access to capital to grow their businesses.
Black women represent the fastest growing segment of entrepreneurs, but they access just a fraction of the funding and support that white-owned businesses receive, according to the YWCA. The YWCA Metropolitan Chicago's Breedlove Entrepreneurship Center, in partnership with Below the Line Inc., is addressing the problem in the second year of this small business development initiative.
The women entrepreneurs of the 2022 Breedlove cohort are utilizing an accelerator program focusing on growing food-based businesses ranging from food service to consumer-packaged goods. Training will cover finance, marketing, sales forecasting and strategy, and brand building and storytelling, with an end goal to scale, gain more funding, or grow through acquisition.
This year's other Breedlove Entrepreneurship Center businesswomen include:
Yazmin Curtis, founder and CEO of Two Fish Crab Shack, Chicago
Regine Rousseau, founder and CEO of Shall We Wine, Chicago
Terri Evans, owner of Windy City Ribs & Whiskey, Chicago    
Pamela Jones, president and CEO, Illinois-based International House of Sauces & Seasonings, (IHSS) Inc., DBA Charboy's.
Genesis Bencivenga Sr., principal and CEO at Lorenzo's Delectables, Lorenzo's Frozen Pudding, Chicago   
Entrepreneurs attend the program free-of-charge and will continue receiving support after its competition.
Additional information on the program and the Breedlove Entrepreneurship Center is available on the YWCA Metropolitan Chicago's website. The next cohort is scheduled to begin in September.