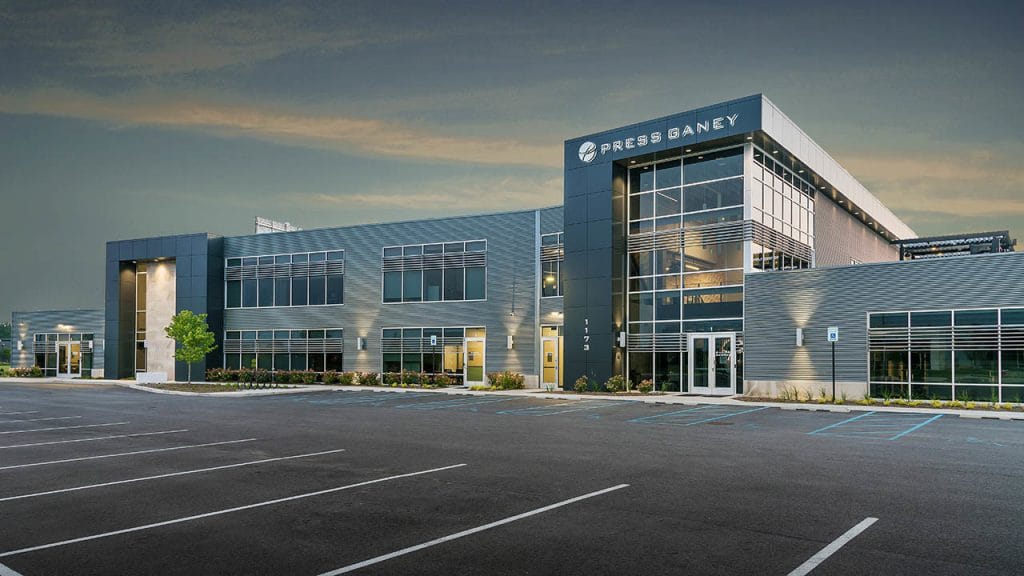 NAS Investment Solutions, a real estate investment firm, has acquired the headquarters building of Press Ganey in South Bend.
The site, which opened this year, is an 82,064 square-foot office building serves as Press Ganey's national headquarters, the South Bend area's fifth largest employer, which is a provider of performance measurement and improvement services to U.S. health care providers.
Press Ganey employs more than 1,600 people in 23 locations across the U.S. and provides services to more than 41,000 customers, including more than 80% of the largest U.S. hospitals and medical service providers.  
NAS will manage the property. NAS has served more than 2,500 investment clients.
The overall value of NAS' managed portfolio in the company's 12-year history totals more than $3.325 billion.
"We are extremely proud to have delivered an elite, trophy-class property to our investment clients while expeditiously closing the transaction for our 1031 Exchange investors," said Karen Kennedy, president and founder of NAS Investment Solutions and National Asset Services. "This property acquisition is the direct result of our tenacious acquisitions team, our exhaustive underwriting process and our transactions management expertise."
Located less than two miles southwest of downtown South Bend, the Press Ganey property's structure and design were recognized by the Indiana Kentucky Associated Builders and Contractors with the 2021 Award of Excellence in Construction. The 6.8-acre site consists of approximately 408 surface parking spaces and features a 4,800 square-foot rooftop employee patio lounge.