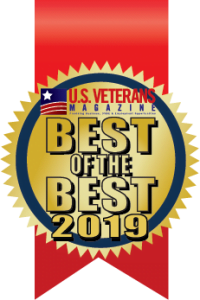 Purdue University Northwest was one of seven Indiana colleges and among 184 across the county recognized in U.S. Veterans Magazine's 2019 Best of the Best as a top veteran-friendly school.
The annual review is an evaluation of the nation's employers, initiatives, government agencies and educational institutions.
The goal is to make more opportunities available for veterans, transitioning service members, disabled veterans, spouses and veteran business owners.
PNW currently serves more than 330 students who are either veterans or active service members, according to the college.
Along with priority registration, fee deferment, and assistance with VA certification, the Office of Veteran Services at PNW helps veterans transition to college and earn their degrees as well as provide support and guidance for students during military deployments.
Anthony Pilota, veteran services coordinator at PNW, understands transitioning to college can be difficult for some veterans. A former sergeant in the Marine Corps 2nd Tank Battalion, Delta Company, Pilota served as a battle tank mechanic and completed a tour of duty in Afghanistan in 2013.
"When you leave the military, in many ways you lose your support system," said Pilota. "You go from a set routine every day to being on your own in a new experience."
PNW has veteran centers on each of its two campus locations, Hammond and Westville.