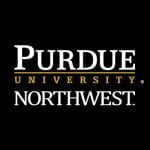 Purdue University Northwest announced March 11 that it is suspending classroom instruction and all scheduled campus events between March 12 and April 4. The PNW campus will remain during this time.
The move is in response to the COVID-19 outbreak, more commonly known as the coronavirus. As of March 11, there were 10 reported cases in Indiana according the Indiana Family and Social Services Administration.
"The health and safety of our entire PNW community is our highest priority," said PNW Chancellor Thomas Keon. "While we have no reported cases of COVID-19 on our campuses, there are confirmed cases in Indiana and Illinois. To minimize the impact of the potential spread of COVID-19 and to protect the health of our PNW community, we are taking actions to address these current circumstances."
Many colleges across the country, including Purdue University, also suspended classroom instruction. Purdue University will begin online classes March 23.
PNW said following its spring break, which is March 14 through March 22, classes will be taught online or through alternative delivery from March 23 through April 4.
Purdue Northwest officials hope to allow students to return to classrooms April 6.