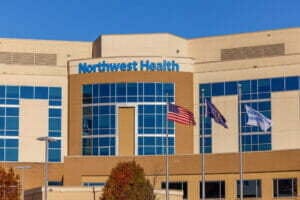 Two Northwest Health hospitals earned awards for making sure patients are safe from harm and medical errors while under their care.
Northwest Health – Porter received an "A" Leapfrog Hospital Safety Grade for fall 2022 and Northwest Health – La Porte received a "B."
"At Northwest Health, our teams diligently strive to keep patients safe from harm and medical errors," said Ashley Dickinson, CEO for Northwest Health, in a press release. "Their conscientious care and attention to our patients' needs by following best-practice safety procedures contributed to this recognition."
The Leapfrog Group is an independent national nonprofit watchdog organization that surveys health organizations to complete its survey each year. It assigns grades from A to F to hospitals in more than 30 categories that take into consideration errors, injuries, accidents, infections and prevention policies. It was founded in 2000.
"An 'A' safety grade is a tremendous achievement, of which this community should be extremely
proud," said Leah Binder, president and CEO of The Leapfrog Group, in a press release.
Northwest Health serves Northwest Indiana at 60 locations, including three hospitals, five emergency departments and an ambulance service. The Porter hospital has more than 3,000 employees who work with more than 700 doctors.