Porter Health Care System names new CFO. Porter recently announced that Douglas Browning is the systems new Chief Financial Officer. Most recently with Texas Health Resources in Arlington, Texas, Browning has a long tenure in the healthcare industry.
A graduate of the University of Kentucky and a Certified Public Accountant, Browning has served as Division and Hospital CFO in public, private and not-for-profit healthcare systems.
Porter is pleased to add Browning to its administrative team.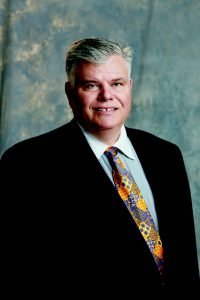 Porter Health Care System has two hospital campuses and seven outpatient facilities serving Porter, Lake, LaPorte, Starke, Newton, Marshall and Jasper counties. With more than 350 physicians representing 50 medical specialties, Porter Health Care System is committed to medical excellence and personalized, patient-centered care. Porter is directly or indirectly owned by a partnership that proudly includes physician owners, including certain members of the hospital's medical staff.