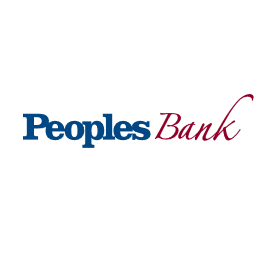 NorthWest Indiana Bancorp, parent company of Peoples Bank, has submitted an application to list its common stock on the NASDAQ Capital Market.
The application was submitted through the NASDAQ Listing Center, company representatives from the Munster-based organization said. All application fees have been paid and a listing analyst has been assigned to the company to assist with its listing process.
"Filing this application is an important step as we work to achieve our goal of moving from the OTC to the NASDAQ," said Benjamin Bochnowski, company president and CEO. "Our application is the result of extensive research, and we continue to believe that the NASDAQ is the best exchange for our company to be listed."
Bochnowski said the listing will support the company's strategy to attract investors and "unlock the value we have created for our shareholders over the years. We believe that we meet all the criteria necessary for approval and look forward to the next steps in the process."
Company representatives said it will submit additional information and documentation as needed, based on comments from its assigned listing analyst and others at NASDAQ who will be assisting with the process.
Any company seeking to list on the NASDAQ must satisfy its financial and liquidity requirements and corporate governance standards, company representatives said.
A decision is expected by the end of May. NorthWest Indiana Bancorp common shares will continue to be available on the OTC Pink Marketplace until its application is approved to sell its shares on the NASDAQ Capital Market.
Bank representatives said it submitted its listing application under its current corporate name, NorthWest Indiana Bancorp, and ticker symbol of "NWIN." However, it plans to move to its previously announced proposed new corporate name Finward Bancorp.
If approved, the Bancorp's NASDAQ stock would use the ticker "FNWD," which it previously reserved. Company representatives it still is awaiting approval from the Financial Industry Regulatory Authority Inc. for its name change and approval of the new symbol for trading on the OTC Pink Marketplace.
NorthWest Indiana Bancorp operates 22 banking locations in Lake and Porter Counties in Northwest Indiana and in Chicago's south suburbs.