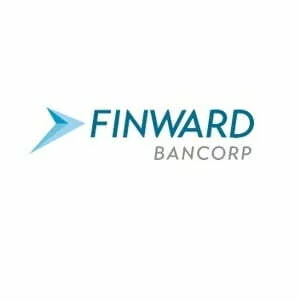 The operators of Munster-based Peoples Bank say operating under a new corporate name will help with its future growth.
NorthWest Indiana Bancorp, the holding company for Peoples Bank, announced Feb. 8 it will seek shareholder approval to change its name to Finward Bancorp during a special March 3 meeting. If the name change is approved, the company said it will begin operating under the new name as quickly as the legal process allows.
The Peoples Bank name will remain, according to the company. The change only impacts the name of the holding company.
Representatives for the company in a statement said the proposed name reflects its growth and evolution in recent years and captures the progression and advancement of its business and the services. The name "Finward Bancorp" represents "forward movement" in company's business and strategic and combines "financial services and forward movement."
The name change also better reflects the company's geographic footprint, which covers Northwest Indiana and south suburban Chicago, according to the company.
"As Peoples Bank and our parent company, NorthWest Indiana Bancorp, look to the future, we are dedicated to remaining competitive with today's financial institutions along with a commitment to the future of banking," said Benjamin Bochnowski, president and CEO. "With that in mind, NWIN has made the decision to undergo a full rebrand, including a new name."
He said the new name "stands out among competing brands as modern and unique."
"From this core idea, Finward Bancorp was born," Bochnowski said. "The name is a combination of two concepts: financial services and forward, (so) together, these two essential ideas combine to create something stronger: Finward."
The new name ties into the company's recently announced plans to list on the NASDAQ Stock Market.
"Our company is moving forward so that we can continue to create value for our stakeholders into the future, and remain a stable presence for our customers and communities," Bochnowski said.
In connection with the name change, the company also seeks to change its ticker symbol to "FNWD."
If the name change is approved by shareholders and the new ticker symbol is approved, the company expects to begin trading under the new ticker symbol on the OTC Pink Marketplace as soon as possible after March 3.
NorthWest Indiana Bancorp operates 22 locations in Lake and Porter Counties in Northwest Indiana and in Chicago's south suburbs.