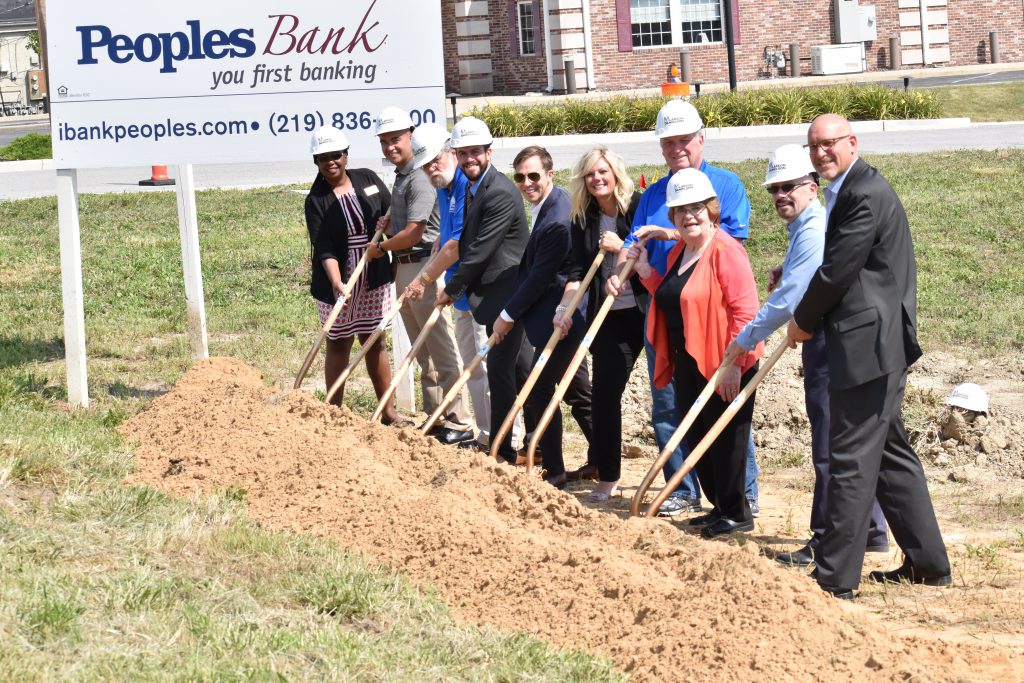 Peoples Bank is expanding into southern Lake County.
The bank, a wholly owned subsidiary of Munster-based Finward Bancorp, was expected to break ground in mid-August on its first full-service banking center in Cedar Lake at the corner of 133rd Avenue and King Street across from Hanover Central High School. The building is expected to be completed by March.
Representatives for the bank said Peoples has a number of customers who reside in Cedar Lake. Building a bank in the town was the next logical step to better serve its customer base in southern Lake County.
The Cedar Lake location will be led by a manager and a team of universal bankers. The new branch will feature two service windows in the main lobby, an ATM, two drive-up lanes, and two engagement rooms with built-in technology to accommodate remote meetings.
The engagement rooms will provide confidentiality and personalized service when meeting with customers to open deposit accounts, offer guidance through the lending process, or discuss wealth management options, Peoples Bank said.
Peoples Bank operates 22 branches across Northwest Indiana and in metro Chicago's south suburbs.