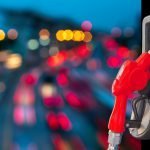 Initiatives to limit public interaction during the COVID-19 pandemic has kept demand for gasoline low the past several weeks, a trend expected to continue next month even as businesses in some parts of the U.S. begin to reopen, experts say.
AAA reported April 27, the national average price for regular unleaded self-serve gasoline was $1.76 per gallon, four cents less than last week and $1.12 lower than the same time last year. Indiana's average price for the same grade fuel was $1.44, three cents less than last week and $1.46 lower when compared to the same week last year.
"AAA forecasts that the national average will continue to decrease into next month, possibly dropping as low as $1.65," said Jeanette Casselano, AAA spokesperson. "We haven't seen gas prices that cheap since January 2009."
AAA said gasoline in 12 states, mostly in the west and northeast, was still selling for more than $2 per gallon for the week starting April 27.
Crude oil prices were volatile the week of April 20, pushing negative for the first time ever, but began rising by the week's end, AAA said. The Energy Information Administration reported demand at 5.3 million barrels per day, which experts view as a low rate compared to last April's 9.45-million-barrel daily average.
Low demand pushed gasoline stockpiles higher for another week, adding 1 million barrels to the nation's overall inventory of 263 million barrels, AAA said.
Some states could see fluctuating retail gas prices soon if demand rises as businesses in some states reopen, but AAA expects the impact to be minimal for most of the county.
The nation's top 10 largest weekly decreases: Alaska (-9 cents), Idaho (-8 cents), Arizona (-7 cents), Utah (-7 cents), Montana (-6 cents), Oregon (-6 cents), Michigan (-6 cents), Missouri (-6 cents), Washington (-5 cents) and South Dakota (-5 cents).
The nation's top 10 least expensive markets: Wisconsin ($1.19), Oklahoma ($1.36), Ohio ($1.38), Michigan ($1.40), Arkansas ($1.42), Kentucky ($1.43), Indiana ($1.44), Missouri ($1.46), Iowa ($1.47) and Mississippi ($1.49).