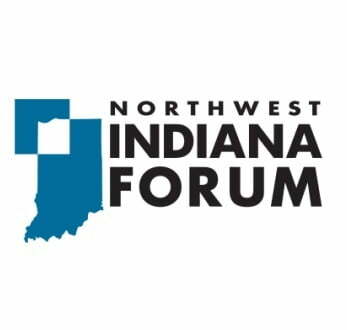 The Northwest Indiana Forum will vote for some members of the organization's board of directors at its Jan. 27 annual meeting.
The meeting is from 4:30 p.m. to 7 p.m. at the Design Barn, 312 North Madison St., Hebron.
Board members up for re-election to a three-year-term (2022-2024) include:
Rick Calinski – NIPSCO
Cathy Svetanoff – South Shore Convention and Visitors Authority
Stephen Eastridge – Jasper County Economic Development Organization
Larry Fabina – Cleveland Cliffs
Clarence Hulse – Economic Development Corporation Michigan City
Ken Iwama – IUN chancellor
Mike Micka – Holladay Properties
Tony Oss – Larson- Danielson
Dewey Pearman – Construction Advancement Foundation
Helen Pennington
Mike Wortham – BP
Matt Vessely – 1st Source Bank
Sherri Ziller – Regional Development Authority – Ex-Officio
New board members filling a vacancy for two-year term (2022 – 2023):
Tom Dakich – Digital Crossroad
Register for the event online or contact the forum for more information at info@nwiforum.org or call (219) 763-6303.