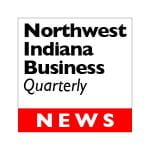 SOUTH BEND – National Public Radio's (NPR) Peabody Award-winning quiz show, Wait Wait… Don't Tell Me!, is coming to Morris Performing Arts Center on Thursday, February 8, 2018 at 7:30 p.m. Host Peter Sagal leads a rotating panel of comedians, humorists, journalists, listener contestants and celebrity guests through a comic review of the week's news.
Tickets will go on sale to the public on Friday, December 8. Prices start at $33.50. Tickets can be purchased online through www.morriscenter.org, by phone at 574-235-9190 or at Morris Performing Arts Center's box office at 211 N. Michigan St. from 12 p.m. – 5 p.m. on Monday through Friday.
Morris Performing Arts Center is located at 211 N. Michigan St. Convenient event parking is available at the public garage on the corner of Main and Colfax and at the DoubleTree by Hilton Hotel/1st Source Bank Complex. Parking is also available at the Leighton Center on Washington Street between Main and Michigan Street and on the street within walking distance of Morris Performing Arts Center.
Venues Parks & Arts is a department in the City of South Bend that works to create exceptional experiences and opportunities in the city. Its efforts focus in the areas of health and recreation, parks and conservation, and arts and culture. For more information about Venues Parks & Arts, visit www.sbvpa.org.