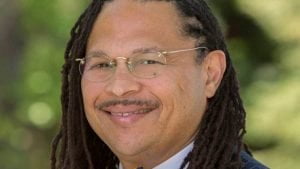 The University of Notre Dame has appointed G. Marcus Cole as a professor of law and dean of the college's law school.
He succeeds Nell Jessup Newton, who is stepping down July 1 after serving 10 years as dean.
Cole joined the Stanford University faculty in 1997. He previously held two endowed chairs and served for five years as associate dean for curriculum and academic affairs. Before joining the Stanford law faculty, Cole was an associate with the Chicago law firm of Mayer Brown.
He clerked for Judge Morris Sheppard Arnold in the U.S. Court of Appeals for the 8th Circuit.
Cole currently teaches courses including bankruptcy, banking regulation, contracts and venture capital.
Cole currently serves on the editorial board of the Cato Supreme Court Review, the academic advisory board of Bar-Bri and the advisory board of the Independent Institute's Center on Culture and Civil Society. He is the former president of the board of directors of Rocketship Education, a national, nonprofit charter school network operating California's most successful charter schools for low-income children.
Cole also is a member of the U.S. Court of Appeals for the 9th Circuit's Bankruptcy Judicial Advisory Committee and the Board of Trustees of Bellarmine College Preparatory.
Cole earned his bachelor's degree in applied economics from Cornell University and his law degree at Northwestern University, where he served as editor-in-chief of the Northwestern Journal of International Law and Business.