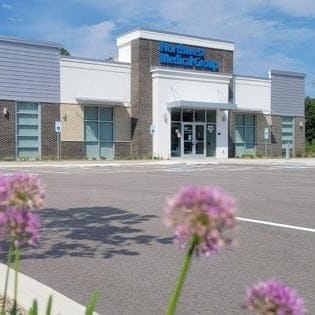 Northwest Medical Group, part of Northwest Health, has opened a new Michigan City location.
The new 9,500-square-foot site is at 6923 West 400 North.
The medical facility houses internal medicine physicians, Drs. Joseph Arulandu and Vinay Tumuluri; Northwest Health Bariatric and Weight Loss Services; and the Michigan City offices of general and bariatric surgeons, Drs. Adam Conn and Andrew Martin.
Several physician specialists will be adding office hours at the new location soon, Northwest Health said.
Northwest Health has been expanding in recent months. The health system in June broke ground on an $8.3 million medical office building in Valparaiso, which is expected to be completed in early 2023.
The Valparaiso building project was a culmination of a first phase of developments planned by Northwest Health. The initiative's goal is to increase the system's access points for patients.
Other parts of phase one included projects in La Porte, Michigan City and Portage, which represent a combined investment of $38 million, according to the health system.