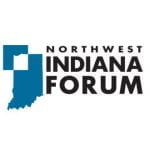 The Northwest Indiana Forum will host its annual meeting Jan. 24 from 5:30 p.m. to 8 p.m. at The Venue inside the Horseshoe Casino in Hammond.
The program is free for forum members. Tickets are $60 for non-members.
The forum will provide an update on Ignite the Region, an economic development plan and strategy for Northwest Indiana. New board member elections also will be held and the organization will provide an overview of 2018 success stories.
For more information visit www.nwiforum.org.