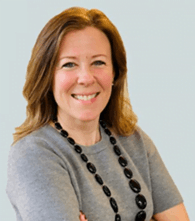 Northwest Indiana Community Action has a new chief executive.
Jennifer Trowbridge was named president and CEO of the Crown Point-based provider of services, which help people remain independent. She took over the role Oct. 11, succeeding Gary Olund who retired after serving the post 18 years.
"(Jennifer) brings an array of experience leading quality organizations with high-standards," said Maria Becerra, NWICA's board chair. "She has successfully led teams through various accreditations, including the National Committee for Quality Assurance (NCQA)."
Trowbridge spent the past 15 years leading Medicaid funded programs for those with developmental disabilities, medical needs, and most recently, family caregivers.
"Joining NWICA to help reduce poverty and revitalize low-income communities makes a critical difference on persons served and the community at large)," Trowbridge said. "I'm honored to be selected as the president/CEO of this remarkable organization."
She said as she learns more about NWICA, she is impressed with its financial stewardship and its more than 150 employees who serve nearly 15,000 people annually.
"I am looking forward to building on this strong foundation," Trowbridge said.
NWICA received the Case Management for Long-Term Services and Supports Accreditation, which validates the effectiveness of an organization's programs.
Trowbridge, an Indiana native, and her husband, Bill, and have four sons.