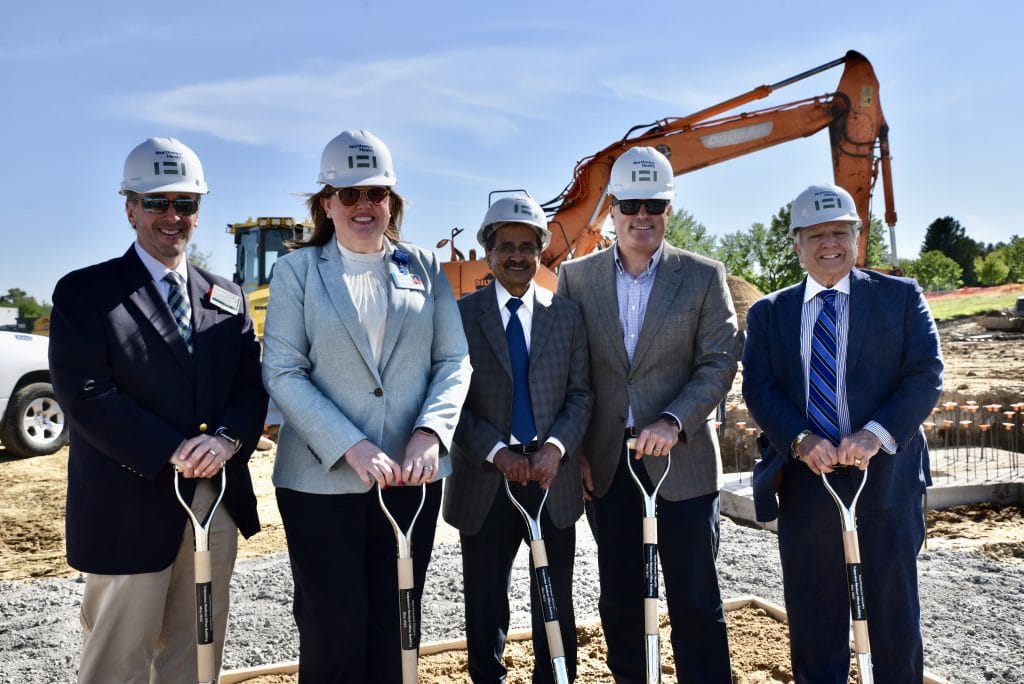 Work is underway on new location for Northwest Medical Group in Valparaiso.
Health system executives in late May were joined by representatives from the city of Valparaiso for a groundbreaking on an $8.3 million facility, which will house physicians with Northwest Health Medical Group – Primary Care. The building is expected by be completed in early 2023.
The Valparaiso building project is a culmination of a first phase of developments planned by Northwest Health. The initiative's goal is to increase the system's access points for patients.
Other parts of phase one included projects in La Porte, Michigan City and Portage, which represent a combined investment of $38 million, according to the health system.
Northwest Health said it is "implementing a multi-phase strategic investment to enhance patient care and address the need for access to health services throughout (Northwest Indiana)." The effort also will result in integrated electronic medical records as well as add more physicians and other caregivers.
The Northwest Health system, which includes more than 3,000 employees and 700 physicians, includes hospitals in La Porte and Knox as well as Northwest Health – Porter in Valparaiso, Northwest Medical Group, Northwest Health Emergency Medical Services, Northwest Health Occupational Medicine and affiliated outpatient locations in Chesterton, Michigan City, Portage and Valparaiso.