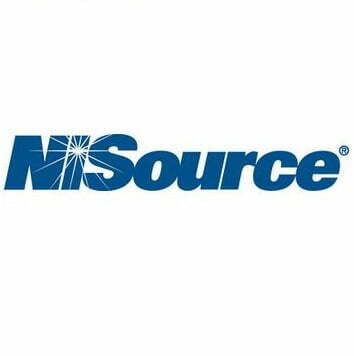 Plenty of change is in store for one of the Region's largest and most recognized employers.
Merrillville-based NiSource, parent company of NIPSCO, which serves about 850,000 natural gas and 480,000 electrical customers across 32 counties in Northern Indiana, is in the market for a new corporate headquarters. However, representatives emphasized that the company intends to maintain physical headquarters in Northwest Indiana.
The company has called a 315,582-square-foot building at 801 E. 86th Ave. on a 43.5-acre campus home since 1988, but leaders there say it needs a new work site "to enhance our employees' work experience and better align to NiSource's new hybrid workplace model."
Wendy Lussier, a spokesperson for NiSource, said the company will begin its search for a new headquarters sometime this year, but didn't specify the size and type of facility sought. A move is not eminent, but the company expects some change in 2024.
"Based on the age and footprint of our current headquarters building, we are excited to soon be able to offer our employees a modernized, sustainable office environment to increase flexibility, employee satisfaction, well-being, productivity and collaboration," Lussier said. A total of 822 people work at NiSource's current location.
Heather Ennis, president and CEO of the Northwest Indiana Forum, said her organization has spoken with NiSource about its plans to find a new site for its headquarters. She said NiSource's future space needs are not clear but wants to work with the company to ensure it remains in the Region.
"Our priority is keeping them here and helping them find a space that works for their current needs," Ennis said.
Lussier said the crisis brought on by the pandemic ushered in new ways of working for many NiSource employees who have roles suited to remote work.
"A hybrid approach has been adopted involving a mix of working remotely and on site as appropriate," she said.
Ennis said regarding a future site for NiSource, everything remains in flux.
"No one knows what tomorrow will bring, but we know that remote work is not going away," she said.
Ennis also sees the opening of NiSource's present headquarters location as an opportunity.
"Although that space may not be what their needs are in the future, it may work for another organization or company," Ennis said. "We're in conversations with them now and want to be part of the solution and retain those jobs."
The company's decision to seek a new corporate home comes on the heels of the retirement announcement of Joe Hamrock, president and CEO of NiSource, and appointment of his successor Lloyd Yates. Yates starts his new role Feb. 14.
Hamrock plans to pursue other personal and philanthropic interests, NiSource said in a statement.
Yates has served on NiSource's board of directors since March 2020. He most recently served as executive vice president, customer and delivery operations, and president, Carolinas region, for Duke Energy Corp.
Hamrock also will retire from the NiSource board, a post he has served on since 2015. The company also announced Carolyn Woo, who has been a board member since 1998, is retiring from the board.
The company announced Sondra Barbour and Cassandra Lee will be appointed to replace Hamrock and Woo on its board. Lee is chief audit executive at AT&T, and Barbour is a retired executive who most recently worked for Leidos and Lockheed Martin.