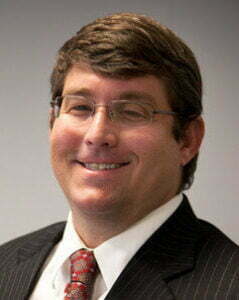 Merrillville-based NiSource is appointing one new member to its leadership team and changing responsibilities for several others effective March 27.
Michael Luhrs will become executive vice president of strategy and risk, and chief commercial officer.
"Michael is an incredible leader who brings an unmatched depth of knowledge in customer experience and solutions," said NiSource President and CEO Lloyd Yates in a press release. "With this addition, we plan to leverage his experience to ensure alignment between the functions in his organization and our business strategy."
Luhrs will manage "economic development, strategy and risk management, sustainability, customer experience, corporate insurance and energy supply and optimization."
Luhrs most recently served as senior vice president of customer experience and strategy at Alliant Energy based in Wisconsin. He also worked in several leadership positions at Duke Energy based in North Carolina. He earned a Bachelor of Science in chemical engineering and a Bachelor of Arts in business management and economics from North Carolina State University.
NiSource, parent company to NIPSCO, also announced changes to the following positions:
Shawn Anderson, senior vice president of risk and chief strategy officer, will become executive vice president and chief financial officer.
Donald Brown, NiSource's chief financial officer, will become executive vice president and chief innovation officer, replacing Melody Birmingham.
Birmingham will become executive vice president of NiSource, and group president, NiSource utilities, and will lead the company's six-state gas and electric business divisions.
NiSource serves about 3.2 million natural gas and 500,000 electric customers, and employs about 7,500 people.