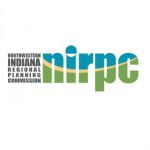 The Northwestern Indiana Regional Planning Commission recently was recognized for its work to encourage residents to get more involved in the regional planning process.
The Indiana Metropolitan Planning Organization Council during the 2019 MPO Conference in Fort Wayne, awarded NIRPC the Outstanding Public Involvement Award for its NWI 2050 Long-Range Plan and related public outreach strategy to engage Region residents in the process.
"We are incredibly grateful for being recognized by our peers at the state level, but we are even more grateful for the members of our communities, community partners, our federal and state partners, committee members, Commissioners, and our agency staff that were instrumental in getting us there," said Dominique Edwards, NIRPC's public participation planner.
A combination of traditional and non-traditional outreach methods was used by the agency including the addition of Edwards in March 2018. NIRPC organized 20 traditional public meetings, hearings, and workshops as well as 30 non-traditional engagement programs including pop-up events and out-and-abouts or meetings with community leaders and community groups across the Region.
These meets were scheduled in addition to NIRPC's regular meeting structure.
"As regional planners, we boil down technical language, provide better transparency and clarity, and continue to work to include everyone in our planning processes," said Edwards. "We are striving to go beyond the process to continue providing opportunities for the public to get involved with the agency."
Completion and approval of federal planning processes allows NIRPC to remain certified as the metropolitan planning organization for Lake, Porter and LaPorte counties, which allows the Region access to transformative investments estimated at $115 million in surface infrastructure projects and $742,264,815 in transit projects between 2020 and 2024.