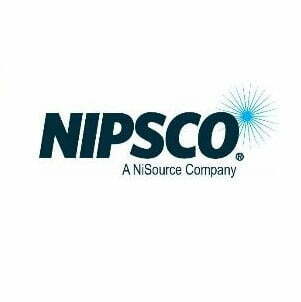 Several service organizations and initiatives across Northern Indiana have been awarded a share of $63,000 through NIPSCO's annual Public Safety Education and Training Grants program.
A total of 18 organizations are receiving grants from NIPSCO to help fund safety education and training projects. During the past four years since this grant program started, a total of 62 projects received funds totaling $213,000.
This year's recipients include:
American Red Cross – Northeast Chapter, Disaster Preparedness & Relief, serving Adams, Allen, DeKalb, Huntington, Kosciusko, LaGrange, Miami, Noble, Steuben, Wabash, Wells, and Whitley Counties in NIPSCO service area
American Red Cross – Northwest Chapter, Disaster Preparedness & Relief, serving Lake, Porter, LaPorte, St. Joseph, Elkhart, Marshall, Starke, Jasper, Newton, Pulaski, Fulton, White, Cass, Carroll, Benton, and Warren Counties in NIPSCO service area
District 1 Fire Training Council, Ben's Blue Bags Autism Awareness Training
Dunebrook, Inc., Safe, Smarter Teens Safety Education
Elkhart County Safe Kids, Child Passenger Safety Consultation Program
Griffith Police Department, Too Good for Drugs Graduation
Hammond Fire Department, 2021 Fire Safety Community Outreach Program Hobart Fire Department, Fire Safety Education
Huntington Township Fire Department, Natural Gas Safety Preparedness
La Porte County Sheriff's Office, Unmanned Aerial Systems Program
MSD of Boone Twp. School Corp., CPR/Stop the Bleed Training Program Pines Fire Department, Safety Monitoring Program
Porter Volunteer Firefighters Inc., Lifesaving AEDs
Purdue University Northwest, PNW CERT Program
Rensselaer Fire Department, Emergency Training Center Materials
Richland Township Volunteer Fire Department, Firefighter Safety Preparedness Tri-Town Safety Village, Keeping the Children Safe Program
Wheatfield Volunteer Fire Department, Fire Safety Awareness
"At NIPSCO, our primary focus is to safely deliver reliable energy services to our customers, and we have a relentless focus on keeping our customers, communities and employees safe in everything we do," said Mike Hooper, NIPSCO president. "We always look to add layers of protection wherever possible, and programs like these are exactly the kind we want to support in their pursuit of enhanced public safety."
For more information on the grant program visit NIPSCO.com/SafetyGrant.
Northern Indiana Public Service Co. serves approximately 820,000 natural gas and 470,000 electric customers.