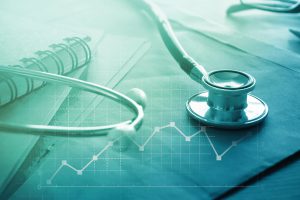 The Center for Hospice Care appointed three new members to its board of directors.
New members include:
Dr. Brian Huber, medical director of The South Bend Clinic's Immediate Care Center.  He earned his undergraduate degree in philosophy from the University of Cincinnati where he also earned his medical degree.  
Jeff Bernel is a former CEO, board director, and senior director with experience in bank financing, mergers and acquisitions, private equity, and venture capital. He is an adjunct teaching professor of management and organization at the Mendoza College of Business at the University of Notre Dame. He is the founder and board chair of the Healthcare Foundation of La Porte, which was created to oversee the investment and grant making of more than $170 million to improve health and wellness in and around La Porte. Brenel earned an MBA from the University of Notre Dame.
Kevin Murphy is senior vice president, group head of information technology, marketing and digital strategy at 1st Source Bank. He joined the bank in 2006.  Murphy is a graduate of the University of Notre Dame executive MBA program, and Wittenberg University and DeVry University, with degrees in political science and information technology.   
The new board members join Jennifer Ewing, board chair; Mark Wobbe, vice chair, and Kurt Janowsky, treasurer. Other board members are Roland Chamblee, Andy Murray, Mary Newbold (immediate past chair), and Wendall Walsh (Hospice Foundation immediate past chair).
Center for Hospice Care has offices in South Bend, Plymouth, La Porte and Elkhart and serves St. Joseph, Marshall, Elkhart, Fulton, Kosciusko, Porter, LaGrange, La Porte and Starke counties.