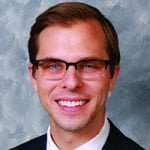 Munster-based NorthWest Indiana Bancorp and its wholly owned subsidiary Peoples Bank recently named three new senior executives as part of a change to its leadership structure.
"This transition is the culmination of several years of internal planning," said Benjamin Bochnowski, president and CEO.
The new executive roles are for NorthWest Indiana Bancorp and Peoples Bank, which are effective Jan. 1.
Robert Lowry was appointed executive vice president, chief operating officer. He has served as executive vice president, CFO, and treasurer since November 2004. Lowry will manage the day-to-day operations.
Peymon Torabi was appointed executive vice president, CFO, and treasurer. Torabi has served as the parent company's senior vice president and controller since 2006. Torabi will oversee finance, accounting, financial reporting, and shareholder services functions.
Leane Cerven, executive vice president, general counsel and corporate secretary of the parent company and bank, was appointed chief risk officer. She will continue in her current role but also will be responsible for all compliance, Bank Secrecy Act, and risk management functions.
Peoples Bank is a locally managed community bank with 22 banking centers located in Northwest Indiana and Chicago's south suburbs.