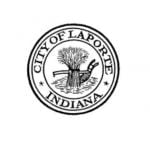 A new alliance between the Greater La Porte Chamber of Commerce and Greater La Porte Economic Development Corp. will bring together the resources of each organization under one roof.
In Feb. 21 statement from the La Porte Economic Development Corp., the organizations said the new alliance will continue to operate chamber of commerce and economic development functions independently with oversight from two boards of directors. However, the organizations will share staff, workspace, and overall vision to best represent the La Porte area.
"Over the last several years, we have listened closely to our business community, local government and citizens," said Matthew Hagenow, GLEDC board chair. "Time and again we have heard the desire to have our services and professionals located in one, convenient place, under one roof."
Bert Cook, recently named director of the alliance, said the next step is to hold a series of strategic visioning workshops that will determine a shared vision, new name, and brand identity, which will ultimately be the forward-facing image of the community's economic and business services engine.
"Essentially, we want to invigorate and improve what is working well and shed what isn't," he said. "The best way to do that is to rebuild our organizations in conjunction with each other."
Hagenow said aligning the organizations allows for development of programs and services to assist in initiatives to attract and retain businesses.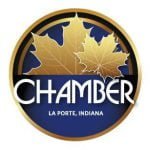 Jackie Dermody, board chair for the La Porte chamber, said the chamber believes the organizations are positioned to make an innovative change that will exceed member and investor expectations.
"The La Porte community is on the verge of exciting developments," Dermody said. "Our new alliance will help to ensure that these two organizations continue to be leaders in this area."