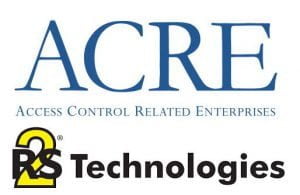 Access Control Related Enterprises, a Las Vegas-based provider of security systems, announced April 18 it will acquire RS2 Technologies in Munster.
ACRE in a statement said the purchase is part of its expansion plans for strengthening its access control business and product portfolio. Its purchase of RS2 follows its December purchase of Open Options of Texas.
RS2, a maker of control hardware and software, was founded in 1998. RS2's platform was designed to easily integrate with other security system components.
"This is a great opportunity for RS2 to further expand our customer base and leverage the benefits of being a part of a broader ACRE portfolio," said David Barnard, director of dealer development/partner with RS2. "We are excited to be joining the ACRE family and this will help push RS2 to the next level, and more quickly achieve our 2025 growth goals."
Financial terms of the sale were not released. The transaction is expected to close by the end of April.
Joseph Grillo, CEO of ACRE, said the company's purchase of RS2 "boosts ACRE's portfolio in the access control market and provides us one more seat at the table in a highly competitive market with many companies vying for the same work."
Grillo said ACRE will continue to seek other companies to acquire to expand its portfolio of businesses.