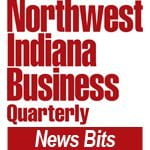 SOUTH BEND – Morris Performing Arts Center will host Sleeping Beauty Ballet on Friday, January 19, 2018 at 8 p.m. Tickets start at $18.50 and can be purchased online through www.morriscenter.org, by phone at 574-235-9190 or Morris Performing Arts Center box office at 211 N. Michigan St. from 12 p.m. – 5 p.m. on Monday through Friday.
The State Ballet Theatre of Russia, now under the direction of award-winning dancer and Moiseyev Dance Company soloist Nikolay Anokhin, presents this classical ballet. Based on Russian folklore and German legend, the full-scale production, set to the music of Tchaikovsky, follows a young prince as he works to free the swan maiden from an evil spell.
Convenient event parking is available at the public garage on the corner of Main and Colfax and at the DoubleTree by Hilton Hotel/1st Source Bank Complex. Parking is also available at the Leighton Center on Washington Street between Main and Michigan Streets and on street within walking distance of Morris Performing Arts Center.
Venues Parks & Arts is a department in the City of South Bend that works to create exceptional experiences and opportunities in the city. Its efforts focus in the areas of health and recreation, parks and conservation, and arts and culture. For more information about Venues Parks & Arts, visit www.sbvpa.org.