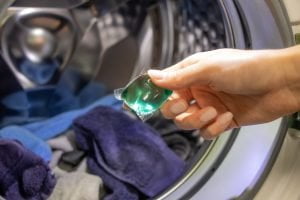 After more than two years of construction and preparation, Merrillville-based MonoSol is ready to dedicate its new Boone County production facility in Lebanon.
Company representatives are expected to be joined by Gov. Eric Holcomb and Lebanon Mayor Matt on July 16 to dedicate the company's new $72 million, 150,000-square-foot manufacturing facility at 155 S. Mount Zion Road in Lebanon.
In March 2018, MonoSol, a subsidiary of Japan-based Kuraray, announced plans for the new facility, which will house up to 89 new, high-wage positions when fully operational by the end of 2020.
The Indiana Economic Development Corp. said MonoSol has already hired 52 new employees toward its previously announced goal.
The new facility will increase MonoSol's production by 18%, allowing the company to meet growing demand for its packaging solutions while increasing operational efficiency and material flow, the IEDC said.
It will be the company's fifth Indiana-based operations center, supplementing its headquarters in Merrillville and its manufacturing sites in LaPorte, Portage and Duneland. Construction began in spring 2018 and was completed earlier this year.
MonoSol employs about 600 people globally, including 500 full-time workers in Indiana.