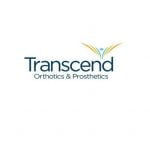 Midwest Orthotics and Technology Center and its affiliated clinics now operate under Transcend Orthotics & Prosthetics.
Transcend had operated under six different names and had 13 locations, including sites in Merrillville and South Bend, across eight states and wanted to put all operations under one brand, according to a statement from the company.
Bernie Veldman, an orthotist, founded Transcend in 2000. His wife, Pam, co-found Dienen, parent company of Transcend. She has been involved in the industry for more than 20 years and runs the company's day-to-day business operations.
"Today we have a new name to better reflect the scope of our service and our renewed sense of purpose," said Bernie Veldman, CEO of Transcend. "But what we do now is what we have always done, provide individualized solutions designed to optimize independence, functionality, mobility and enhanced quality of life for all our patients."
The South Bend-based company is employee-owned and employs more than 200 people.