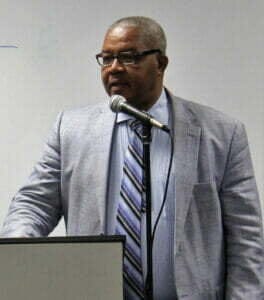 Michigan City will be part of a year-long learning lab that will help leaders explore many paths to economic prosperity.
Through a partnership with Brookings Institution's Bass Center for Transformative Placemaking and the Local Initiatives Support Corp., the initiative will shine a light on economic inclusion in the community. Stakeholders will develop an agenda for igniting opportunities for workers, entrepreneurs, real estate development and placemaking. The findings will be shared on a national level.
"We hope the learnings from this work will be helpful to other small cities and rural towns who want to advance equity and economic inclusion through a community-centered approach," said Jennifer Vey, senior fellow and director of Brookings's Anne T. and Robert M. Bass Center for Transformative Placemaking, in a press release.
The organizations will assist with research, technology and focused discussions about the challenges and solutions to community development issues.
"Michigan City considers this opportunity both an honor and privilege to be able to explore and investigate resources and solutions to improve our community across all sectors," said Clarence Hulse, executive director of the Michigan City Economic Development Corp., in a press release. "This fits in perfectly with our current strategic plan and will assist in moving the needle significantly in economic inclusion for our residents."
The effort focuses on small communities within Indiana's READI program regions. READI builds on the Indiana Regional Cities Initiative and the 21st Century Talent Initiative that encourages collaboration between Indiana's regions with long-term scope, and to attract and retain top talent in the state.
Twelve larger cities already have implemented economic inclusion strategies developed through this process. Three smaller towns, including Michigan City, Seymour and Warsaw, are next on the list to discover new economic opportunities.
"As a native Hoosier, I'm excited that Indiana's smaller cities will be co-developing inclusive growth strategies with Brookings and LISC that will be used across the country," said Bill Taft, senior vice president of economic development at LISC, in a press release.
Each of the towns will collaborate on a community-centered economic inclusion agenda for use after the learning lab. It will focus on "economic stagnation and inequity." The agendas will become part of a guide that shows how rural and small towns can work together to drive economic prosperity.
The Indiana Economic Development Corp. fully supports the collaboration.
"This is an amazing opportunity for smaller communities to become the focus of inclusive economic development in the state," said Vincent Ash, vice president of development at the IEDC, in the release. "While well-intentioned, many economic development strategies miss integral needs because they're developed from the top-down."
LISC and the Brookings Institution are committed to helping communities develop the vision to create equitable and resilient communities that thrive.