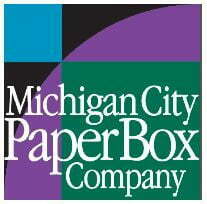 Michigan City Paper Box Co. will invest nearly $500,000 for new equipment into its Michigan City operations, according to the Economic Development Corp. Michigan City, Ind.
The investment also will help the company retain eight jobs, EDCMC said.
Al Hoodwin, CEO of Michigan City Paper Box Co., is appreciative of the support the city has given to the company.
"We appreciate the council's support over the years in granting similar tax abatements which have helped us increase our manufacturing capabilities and substantial growth," he said. "This equipment is crucial in helping us continue to remain competitive in our industry."
Michigan City Paper Box Co. has operated in Michigan City since 1904. The company supplies national retailers with packaging prodcuts including Macy's, Lord and Taylor, Gap, and Banana Republic, as well as Uline and Kohl's.
EDCMC said the company is the oldest manufacturer in Michigan City.