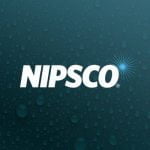 Merrillville-based NIPSCO's seventh annual Hope for the Holidays initiative was another success.
NIPSCO and its employees donated $82,000 to benefit various nonprofit organizations to help support their individual missions. The organizations utilized the funds for events ranging from community holiday celebrations to "Shop with a Cop" activities to providing holiday meals for those in need.
"Our Hope for the Holidays campaign is a perennial favorite with our 3,000 employees," said Rick Calinski, NIPSCO's director of public affairs. "We're proud to support and give back to the community throughout the year, however it's especially important to NIPSCO and our employees to support those in need during the holiday season."
The recipients included:
Carmelite Home
Community Harvest Food Bank of Northeast Indiana
Kokomo Rescue Mission
LaPorte County Sheriff's Office
St. Joseph County FOP Lodge 155
Plymouth FOP Lodge 195
St. Jude House
Salvation Army of Porter County
United Way of Miami County
NIPSCO also recently held its annual ChristNIPSCOmarket at its Merrillville headquarters, featuring candy, cookie and cake sales, a silent auction, games and more for employees. All proceeds from the event went to buy toys and wish list items for the Marine Corps Toys for Tots program.
NIPSCO said the campaign collect 1,871 toys and necessities, making it the company's largest toy drive ever.