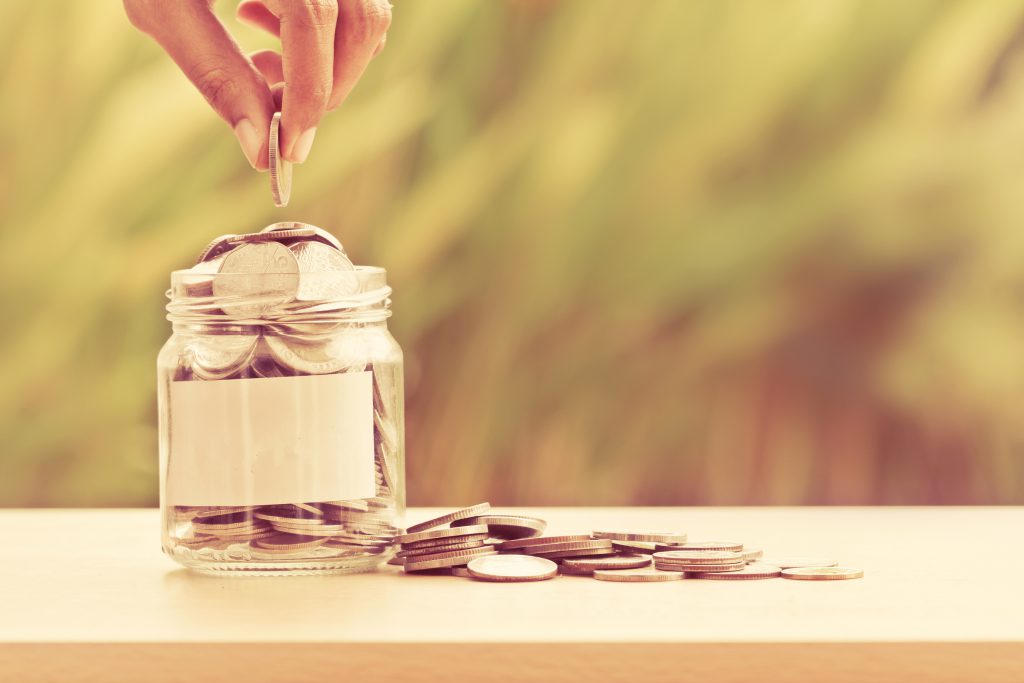 There has been no shortage of giving among businesses across Indiana even as the pandemic has led some organizations to reduce operations.
These are some recent philanthropic announcements made by companies with either a Region or North Central Indiana presence.
Donations benefit veteran's group
St. Joseph County Airport Authority Board President Abraham Marcus on Feb. 4 presented a $5,600 check to Lani Vivirito, chief policy and resource officer at the Center for the Homeless.
The dollars were raised from South Bend International Airport's ninth annual Bears in the Air program and will benefit local veterans residing at the Robert L. Miller Sr. Veteran's Center on the campus of the Center for the Homeless.
The Bears in the Air program, now in its ninth year, has provided $61,600 in support to St. Joseph County veterans.
Funds for cancer research
Fifth-Third Bank recently donated $25,000 to the Community Cancer Research Foundation, affiliated with Community Hospital in Munster. Fifth Third Bank has supported the Community Cancer Research Foundation since 2013.
First Midwest Bank awards $250,000 in grants
First Midwest Bank in late January announced it awarded $250,000 in grants to more than 80 non-profit organizations through its charitable foundation. The donations are part of First Midwest's broader $2.5 million philanthropic commitment to communities where it operates announced last year.
A representative for First Midwest Bank said about $15,000 in grants were awarded to non-profits in Northwest Indiana. First Midwest operates 110 locations, mostly in the metropolitan Chicago area, which includes 17 branches across Northwest Indiana.
Program supports minority business growth
First Financial Bank and its foundation recently established a new minority small business fund, which will provide $40,000 to the Northwest Indiana Reinvestment Alliance for distribution to small minority-owned businesses in Northwest Indiana.
Funds will be distributed through grants for small, minority-owned businesses with a limited number of employees. NWIRA will administer the grants and manage local distribution.
Program supports non-profit groups
Indiana Trust Wealth Management in Mishawaka recently launched a monthly nonprofit spotlight initiative for 2021 to recognize, reward, and promote a nonprofit organization in the communities where it operates.
Each spotlight organization will receive a $1,000 donation and be eligible for a dollar‐for‐dollar corporate matching gift, for Indiana Trust employee donations of $25 or more during 2021.  
The United Way was the first organization to receive funds through the program.
Surgeon's donation supports cancer patients
Dr. Gus Galante, a plastic surgeon, recently $1,600 to the Women's Diagnostic Center of Community Hospital in Munster. The contribution will benefit the Breast Cancer Awareness Fund to assist women without health insurance.
$35,000 donation benefits Region organizations
First Financial Bank and its foundation distributed $35,000 in early December to organizations in Gary as part of its focus to support programs and organizations that enhance and develop the communities where First Financial operates. The bank said the donation specifically benefitted low-income communities, focusing on neighborhood development, workforce development and education, and culture and the arts.
In Northwest Indiana, the funds went to the Salvation Army of Lake County; TradeWinds; Junior Achievement of Chicago – Northwest Indiana Division; and the Northwest Indiana Reinvestment Alliance.