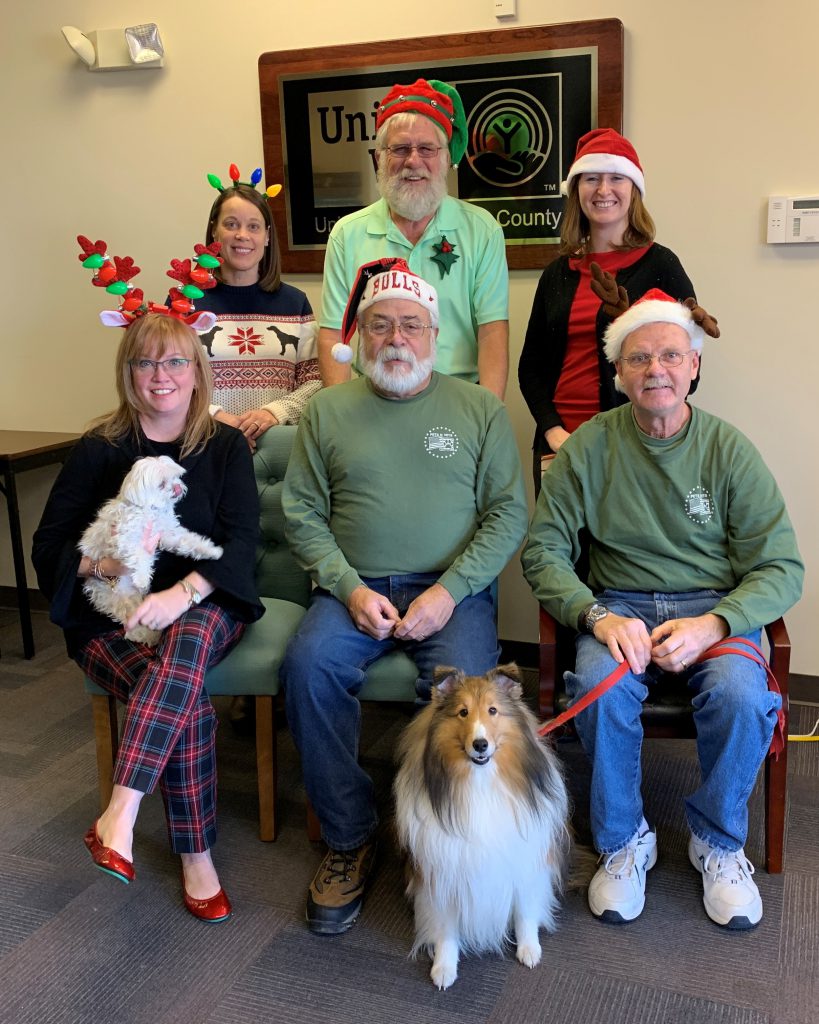 A partnership between the United Way of Porter County and a long-time supporter of the organization led to a community campaign to raise funds for a program, which assists veterans recovering from PTSD.
United Way of Porter County in 2018 partnered with Dunes Dog Training Club to support its Pets N Vets program. The club helps veterans train their dogs to form lasting, healing bonds and become therapy companions. The program is available free to veterans with PTSD documentation.
Staff assists veterans select a compatible rescue dog, then works with them during the training process.
McAfee animal Hospital in Valparaiso is a long-time supporter of the United Way of Porter County. Founder Dr. Larry McAfee Animal Hospital learned about the program and wanted to help.
McAfee Animal Hospital staff later donated $2,500 to support Pets N Vets through United Way's online mobile giving program as well as through collections at the animal hospital. The Pets N Vets program has received $3,700 in support through United Way donations over a six-month period.