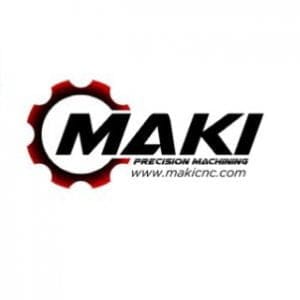 A new machining operation is opening its doors in La Porte.
Maki Precision Machining LLC plans to open at 720 Boyd Blvd. in La Porte Nov. 1. The company purchased the site and is investing about $1 million to equip the manufacturing space, according to a statement from Maki.
Information from the real estate website LoopNet indicates the Boyd Boulevard site is 16,500 square feet, which includes about 4,850 square feet of office space, conference rooms, a break room and locker room as well as 11,520 square feet for warehouse use or manufacturing.  
Maki will employ six people when it opens.
"As a longtime resident and business owner, I am incredibly pleased to be able to bring this new venture to La Porte," said Jeff Maki, company president. "This will be a great opportunity for the community as a whole and I love that we can keep this local."
Maki will manufacture parts and components for the firearms and medical device industries as well as numerous other product lines.
"The city of La Porte prides itself on being a business-friendly community," said Mayor Tom Dermody. "We consistently work with businesses both big and small and strive to make sure opening here is an efficient and enjoyable experience."
Dermody recognizes competition is fierce for new businesses.
"We know communities across the country are competing for this type of development and we have no problem letting them know we are here to win," he said.
Bert Cook, executive director of the La Porte Economic Advancement Partnership, said La Porte values long-term relationships.
"We have worked with Jeff Maki and his team for many years in his various other companies and the trust that has developed gives us great confidence this, too, will be a successful venture," Cook said.
The La Porte City Council offered the company a tax abatement on the new equipment purchase for a term of five years. The abatement schedule allows for a 50% savings for the term of the incentive.