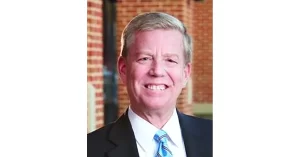 John Seibert will retire as Valparaiso's parks director July 1 after more than 34 years of service to the city.
"We are extraordinarily grateful for John Seibert and his leadership," said Mayor Matt Murphy in a press release. "Under his guidance, our parks and programming have been recognized nationally and become an integral part of what makes Valparaiso the amazing place it is today."
Kevin Nuppnau will take the reins July 1. He has been with Valpo Parks since 2018, starting as business operations manager. He was promoted to assistant parks director in January 2021. His first job as a teenager was at the Creekside Golf Course.
"It's an exciting time to lead Valpo Parks as we continue to polish our offerings and prepare to launch positive projects as part of the Valpo for All Generations initiative," said Nuppnau in a press release.
Nuppnau led projects such as the Creekside Trails, the new Flounder & Friends Skatepark and the Valpo Sports & Recreation Campus.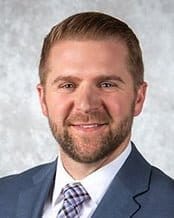 Seibert said he will continue his service to the community in retirement as a volunteer and spend more time with his family and friends.
"Serving as director of Valparaiso parks has been the professional privilege of my life, and I am so thankful for the relationships and the opportunities we have been given to serve our exceptional community," said Seibert in his letter of retirement.
Last year, Valparaiso's parks department was honored as an outstanding agency by the Indiana Park & Recreation Association. In 2016, Valparaiso's Central Park Plaza was recognized as one of "America's Great Public Spaces" by the American Planning Association.
He said the current parks staff is more than capable of carrying on his work.
"I could not be more pleased and excited about the next chapter for Valpo Parks with our current exceptional park staff and board," Seibertsaid. "They are prepared and have the 'right stuff' to take Valpo Parks and our community to the next level."
During Seibert's tenure, many outdoor spaces were completed, including ValPlayso, Fairgrounds Park, Central Park Plaza, Creekside, Samardzija Field, and the upcoming Flounder & Friends Skatepark, Adult Center for Enrichment, and the Valpo Sports & Recreation Campus.
Seibert received the W.W. Patty Distinguished Alumni Award, by the Indiana University School of Public Health. He is a former president of the Indiana Parks and Recreation Association and received IPRA's Outstanding Professional Award and its Distinguished Life Member Award. He is a past member of the National Advisory Board of the Eppley Institute for Parks and Public Lands.
Nullnau earned a bachelor's degree in sports management from Valparaiso University and a master's degree in sports administration from Northwestern University in Evanston, Illinois. He also worked for Northwest University's athletics department and served as a board member for the Valparaiso Community Schools Foundation. He is certified by the National Alliance for Youth Sports.