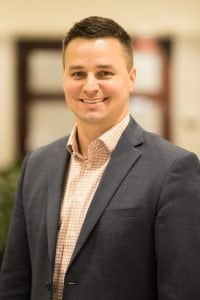 A new two-year college launched through a partnership between Saint Joseph's College in Rensselaer and Marian University in Indianapolis has named new leaders. 
Jeffrey Jourdan was hired as executive director and Michael Nichols was hired as associate director and dean. Jourdan and Nichols began their roles Nov. 16.

Marian University in October announced the creation of Saint Joseph's College at Marian University—Indianapolis. There also is a possibility—if the new college proves successful—satellite campuses could open around the state including the Saint Jospeh's College campus in Rensselaer, which closed last year.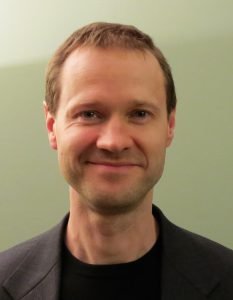 As executive director, Jourdan will implement and continue the development of the two-year college plan. He will be responsible for hiring personnel; executing on a branding/marketing effort for the new school; fundraising, fostering relationships with targeted schools, parishes, community organizations, and employers; and final administrative oversight on student recruitment, curriculum development and delivery, and facility/infrastructure improvements. Jourdan will report to the Provost Alan Silva.
Nichols will assist in the implementation and continued development of the two-year college plan and will oversee hiring faculty, development and delivery of the curriculum, and assessment of student and program outcomes. The associate director will also work closely with the executive director and other university personnel on student recruitment, student support programming, and facility/infrastructure improvements. Nichols will report to Jourdan.
"In Jeffrey Jourdan and Michael Nichols, we have identified and hired two proven leaders with the requisite experience for launching our new, innovative, and mission-centered two-year college," said Daniel Elsener, Marian University president. "Through their leadership, we will provide a much-needed additional option for students who want to pursue higher education, but may not be ready for a traditional four-year college."
Jourdan most recently served as executive director, strategic initiatives at Ivy Tech Community College. Jourdan holds a Bachelor of Arts in physical education from Hanover College and a Master of Arts in sport and exercise psychology from Argosy University in Phoenix.
Nichols most recently worked for Saint Joseph's College, where he has served since 2011, including his most recent stint as associate vice president for academic affairs and curriculum coordinator. He previously held faculty positions with Purdue University, Ripon College, Northwestern University, and Miami University (Ohio). Nichols earned a Bachelor of Arts in philosophy from Saint Joseph's College and a Master of Arts in comparative religion from Miami University in Ohio and a doctorate in religious studies from Northwestern University.
Saint Joseph's College at Marian University—Indianapolis is scheduled to open in July 2019. The college plans to enroll 75-125 students in its first class, offering associate degrees in business, information technology, and liberal arts.