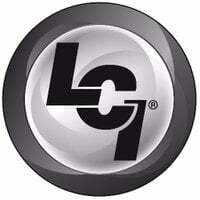 LCI Industries of Elkhart announced its wholly-owned subsidiary, Lippert Components Manufacturing Inc. acquired the business and certain assets of the furniture manufacturing operation of Smoker Craft Inc., a pontoon, aluminum fishing, and fiberglass boat maker in New Paris for $28 million.
Lippert Components is a supplier of engineered components for leisure vehicles and mobile transportation, and related aftermarkets of those industries. First year revenue for the marine furniture business acquired from Smoker Craft is estimated at $35 million, LCI said.
"We are thankful to our partners at Smoker Craft for entrusting us with their furniture operations," said Ryan Smith, senior vice president of sales and operations for LCI. "Over the last four years, LCI has become one of the leading suppliers of marine furniture to the industry. We've grown to the size we have because of the foundation of trust we've built with our marine customer base, along with the steady flow of innovation that we're pouring into the industry."
LCI said it also entered into a long-term supply agreement with Smoker Craft as part of the transaction.
"We feel very comfortable with the Lippert team and believe the cultures at Lippert and Smoker Craft are an ideal fit," said Doug Smoker, president and CEO of Smoker Craft Inc. "In the future this move will free up manufacturing space, giving us the ability to concentrate on building boats. We are excited about this relationship, as well as the as the team concept and core values Lippert brings to our business."
LCI said the addition of Smoker Craft's furniture manufacturing business is similar to its purchase of the furniture manufacturing business from Godfrey Marine in 2016.
LCI said growth in its furniture making business drove the need for the company to open a 700,000 square foot facility in Fort Wayne to serve its marine customers. LCI said Smoker Craft's furniture manufacturing business will remain in New Paris while it transitions the operation into LCI.