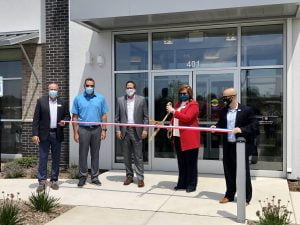 The La Porte Physician Network is opening a new urgent care center and physician care office.
The network relocated an office at the Legacy Plaza West in LaPorte to 401 Newporte Blvd. in LaPorte. The physician office was scheduled to open July 22 and the urgent care office is scheduled to open July 24.
"The need for a prompt, quality, walk-in urgent care center at this growing location and the opportunity to move four of our primary care providers to a more central location will allow us to serve even more families," said Ashley Dickinson, CEO of La Porte and Starke Hospitals. "It is also exciting to support the NewPorte Landing development and serve as one of the anchor services there."
The urgent care will be open 8 a.m. to 8 p.m. seven days a week.