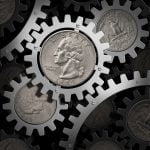 Indiana started the year strong for employment in January.
Jobless rates in most of state's northern metro areas for January were down when compared to the same month a year ago, according to data from the Indiana Department of Workforce Development.
The state's January jobless rate was 3.1%, down from 3.6% in January 2019. The nation's jobless rate for the month was 3.6%, down from 4% a year earlier.
In the Gary metro area, January's jobless rate was 5%, down from 5.7% in January 2019, but up from 4.4% in December.
The Elkhart-Goshen area jobless rate in January was 3%, down from 3.9% a year ago but up from 2.7% in December.
The January jobless rate for the Michigan City-La Porte area was 4.8% in January, down from 5.7% a year earlier but up from 4.1% in December.
In the South Bend-Mishawaka area, January's jobless rate was 4.1%, down from 4.5% a year ago, but up from December's figure of 3.4%.
Ball State University economist Michael Hicks' analysis of the federal jobs report released earlier this month noted that future job creation numbers could change because of the global fallout from the COVID-19 outbreak. Two Indiana residents have died from the virus as of March 17, according to state officials.
The U.S. economy created many new jobs in January and February, Hicks said but the impact of the virus may shut down factories and impact the American workforce in the months to come. The Bureau of Labor Statistics in January said 225,000 jobs were created and in February nonfarm payroll employment grew by 273,000.