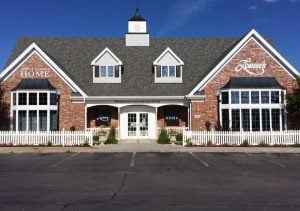 J & M Golf Inc. has purchased the 12,000-square-foot space occupied by Louise's Hallmark Store in St. John.
J & M Golf, which has a sales center and warehouse in Griffith and a retail location in St. John at 10135 Earl Drive, will relocate its St. John store to the 9533 Wicker Ave. location, according to a statement from Lattitude Commercial, which represented the buyer and seller in the transaction.
Louise's Hallmark closed July 20 after 30 years in business. The site will double the space of J & M Golf's existing St. John retail store.
"It is bittersweet to watch as one business closes and another opens," said Aaron McDermott of Latitude Commercial in Schererville. "While it is sad to see Louise's close its doors, it's great to see a high-quality local business such as J & M Golf take over the space."