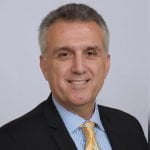 Ivy Tech Community College have narrowed the field for the next chancellor at its South Bend-Elkhart campus to two finalists.
The finalists, Gaby Hawat and Lori Handy, were chosen following a nationwide search. Hawat currently serves as a principle with Catalyst Partners in Washington, D.C., while Handy, a Northwest Indiana native, currently serves as vice chancellor and campus operation officer at Ivy Tech's Indianapolis campus.
A representative for Ivy Tech said no date has been set when a new chancellor will be selected to replace Thomas Coley who announced his retirement effective May 31 earlier this year.
Hawat most recently served as senior vice president for operations and global initiatives at Florida Institute of Technology. Prior to FIT, he spent nearly three decades in a number of progressively responsible positions at Valencia College in Orlando, Fla.
Hawat holds bachelor and master of science in electrical engineering from Florida Institute of Technology, a doctorate degree in higher education leadership from Nova Southeastern University and is a graduate of Harvard University's Management Development program.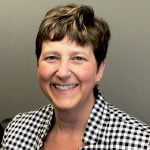 Handy has served Ivy Tech in a variety of roles over the past decade, including assistant vice chancellor for academic affairs, dean of the school of business and director of financial aid at the Indianapolis campus. With 17 years of higher education experience, Handy began her career at Indiana State University as distance learning coordinator before continuing at Ivy Tech Bloomington, serving in several positions within student affairs.
Handy holds a doctorate from Indiana State University in educational leadership, an MBA from Indiana University and a bachelor's in operations management, marketing and distribution from Indiana University.