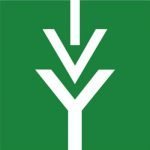 Ivy Tech Community College students pursuing careers in manufacturing, health care or information technology will get an opportunity to enhance their education.
Ivy Tech was awarded nearly $4 million as part of the U.S. Department of Labor's Apprenticeship: Closing the Skills Gap grant program. The college was one of 28 public-private apprenticeship partnerships to receive funding to support large-scale expansions of apprenticeship in industries including advanced manufacturing, health care, and information technology.
"Ivy Tech looks forward to working closely with industry partners to actualize this innovative apprenticeship model with curriculum aligned to their specific needs," said Ivy Tech President Sue Ellspermann. "Apprenticeship is the gold standard for training full-time employees to master a particular trade or occupation."
With the funds, the college will launch the Industrial Internet of Things Apprenticeship Expansion program which includes new curriculum to lead apprentices to Industry 4.0 credentials, including the Smart Automation Certification Alliance and other recognized certifications. Industry 4.0 certifications are credentials of Ivy Tech's advanced automation and robotics program and the Industrial Apprenticeship degree, which creates a workforce alignment associate of applied science degree with additional coursework and elective options.
The program is built on an existing apprenticeship platform that has a proven track record of employee engagement and apprenticeship completion, the college said.
The project will run for four years and serve 3,200 apprentices, the college said. The grant will help provide additional resources to support faculty, equipment, and curriculum upgrades.