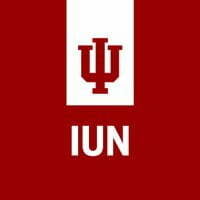 Indiana University Northwest is offering a series of free business webinars for entrepreneurs and small business owners.
The sessions will be held online the second Friday of each month between April and October beginning at 1 p.m. Topics covered will include marketing, leadership, technology and more.
The series, which kicks off April 8, will include:
Tax Update 2022 with Jackie Barkow, clinical assistant professor of accounting; April 8
Market Forces and Your Business with Micah Pollak, associate professor of economics; May 13
What Customers Want with Jokima Hiller, visiting assistant professor in management; June 10
Effective Team Leadership with Charles Hobson, professor of business administration; July 8
Marketing Strategies that Attract Long-Standing Customers with Yllka Azemi, assistant professor of marketing; Aug. 12
Effective Employee Motivation Strategies with Cynthia Roberts, professor of organizational behavior and leadership, dean of the School of Business and Economics; Sept. 9
Technology for the Small Business with Ranjan Kini, professor of management – information systems; Oct. 14
Advanced registration is required at iun.edu/sba.
The Small Business Academy at IUN provides training and access to helpful resources about business and management concepts geared to entrepreneurs and small business owners.