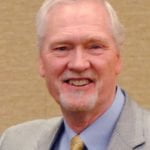 The Indiana Manufacturers Association recently elected the organization's 2019 executive committee and named Mike Lunsford of Dart Controls Inc. in Zionsville its board chairman.
Lunsford is president of Dart Controls and is involved in sales management, marketing, research, product development, operations, and general management of the business. Dart is a privately held firm, which designs, manufactures, and distributes power electronics and accessories into the small electric motor marketplace.
Lunsford is a 1974 graduate of Purdue University and earned a master's in business administration from the University of Indianapolis. He has been a member of the IMA board since 2014.
The 2019 IMA executive committee includes:
Vice chairman: Gary Larson, The Ford Meter Box Co. Inc., Wabash
Immediate past chair: Gary Lehman, SCP Limited Inc., Lafayette
Jody Fledderman, Batesville Tool and Die Inc., Batesville
Bill Gartland, Atlas Foundry Co. Inc., Marion
Tim Hollander, Toyota Motor Manufacturing Indiana, Princeton
Jim Tuerk, Aero Industries Inc., Indianapolis
The 2019 IMA board of directors includes:
John Admire, Ashley Industrial Molding Inc., Ashley
Richard Allen, Rathburn Tool & Manufacturing, Auburn
Clay Barnes, MPI Corp., Indianapolis
Brian Bergsma, Indiana Michigan Power, Indianapolis
Doug Bohman, K B Specialty Foods, Greensburg
JB Brown, Bremen Castings Inc., Bremen
Ken Campbell, Clabber Girl Corp., Terre Haute
Wendell Carter, ArcelorMittal USA Inc, East Chicago
Bill Champion, FRATCO Inc., Francesville
Jeff Duell, GE Aviation, Terre Haute
Mike Griffith, Major Tool and Machine, Indianapolis
Dominic Grote, Grote Industries Inc., Madison
Gretchen Gutman, Cook Group, Inc., Bloomington
Ed Hemmersbach, Alcoa Corp., Newburgh
Jay Henderson, Nucor Steel Corp., Crawfordsville
John Hiler, Hiler Industries, LaPorte
John Kahle, Kimball Electronics Inc., Jasper
Tom Keilman, BP Whiting Business Unit, Whiting
Dan Keown, Steel Dynamics/Engineered Bar Products Division, Pittsboro
Robert Kersey, ALM/Great States Corp., Muncie
Greg Kincer, Kimball International Inc., Jasper
Tim Kiste, Honda Manufacturing of Indiana LLC, Greensburg
John Linville, Batesville Casket , Batesville
Matthew Linville, Zimmer Biomet, Warsaw
Greg Loving, Rochester Metal Products Corp, Rochester
Kristie McKillip, Duke Energy Indiana LLC, Plainfield
Tom Merrell, Industrial Dielectrics Inc., Noblesville
Kelly Orr, Caterpillar Inc., Lafayette
Rachel Osting, Fort Wayne Metals Research Products, Fort Wayne
Steven Overton, Overton & Sons Tool & Die Co. Inc., Mooresville
Richard Pfeil, Pfeil, Inc., South Bend
Lowell Puls, Chautauqua Inc., South Bend
Michael Roeder, Vectren Corporation, Indianapolis
George Rogers, Eli Lilly and Co., Indianapolis
William Soards, AT&T, Indianapolis
Paul Vercher, U.S. Steel Corp., Portage
Rick Weber, Batesville Products Inc., Lawrenceburg
Ed Wulbrecht, Subaru of Indiana Automotive Inc., Lafayette
Brent Yeagy, Wabash National Corp., Lafayette
The Indiana Manufacturers Association is the second oldest manufacturers association in the country and represents more than 1,100 companies.