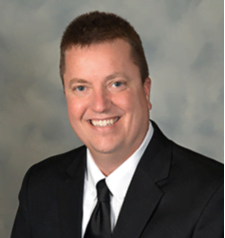 Tim Hollander, an executive with Toyota Motor Manufacturing, is the 2021 chair of the Indiana Manufacturers Association board.
Hollander is vice president of manufacturing at Toyota's plant in Princeton. He oversees production, plant engineering, and maintenance operations at the facility, which manufactures the Toyota Sienna, Sequoia, Highlander, and Highlander Hybrid.
Hollander joined Toyota in 1998. He has a Master of Science degree in strategic leadership from the University of Charleston. He resides in Evansville.
Other members of the 2021 IMA executive committee include:
Vice-chair: Kelly Orr, Caterpillar Inc., Lafayette
Immediate past chair: Gary Larson, The Ford Meter Box Co. Inc., Wabash
Executive committee members include:
Jody Fledderman, Batesville Tool and Die Inc., Batesville
Bill Gartland, Atlas Foundry Co. Inc., Marion
Gary Lehman, SCP Limited Inc., Auburn
Mike Lunsford, Dart Controls, Inc., Zionsville
The 2021 IMA board of directors include:
John Admire, Ashley Industrial Molding Inc., Ashley
Carmen Andreoli, Constellation, an Exelon Co., Louisville
Clay Barnes, MPI Corp., Indianapolis
Brian Bergsma, Indiana Michigan Power, Indianapolis
Doug Bohman, KB Specialty Foods, Greensburg
JB Brown, BCI Solutions Inc., Bremen
Bill Champion, FRATCO Inc., Francesville
Mike Crossey, CountryMark, Indianapolis
Jonathan Grein, BP Whiting Business Unit, Whiting
Mike Griffith, Major Tool and Machine, Indianapolis
Dominic Grote, Grote Industries Inc., Madison
Gretchen Gutman, Cook Group Inc., Bloomington
Jeff Hansen, Steel Dynamics Inc., Fort Wayne
John Hiler, Hiler Industries, LaPorte
Angela Holt, Rathburn Tool & Manufacturing, Auburn
John Kahle, Kimball Electronics Inc., Jasper
Robert Kersey, ALM/Great States Corp., Muncie
Greg Kincer, Kimball International Inc., Jasper
Tim Kiste, Honda Manufacturing of Indiana LLC
Matthew Linville, Zimmer Biomet, Warsaw
Matt Long, AT&T, Indianapolis
Kristie McKillip, Duke Energy Indiana LLC, Plainfield
Tom Merrell, Industrial Dielectrics Inc., Noblesville
Dan Needham, Nucor Steel, Crawfordsville
Rachel Osting, Fort Wayne Metals Research Products, Fort Wayne
Zac Overton, Overton & Sons Tool & Die Co. Inc., Franklin
Richard Pfeil, Pfeil, Inc., South Bend
Evan Quinley, Alcoa Corp., Newburgh
Michael Roeder, Vectren, a Centerpoint Energy Co., Indianapolis
George Rogers, Lilly Eli and Co., Indianapolis
James Tuerk, Aero Industries Inc.., Indianapolis
Paul Vercher, United States Steel Corp., Gary
Allen Waitkins, I/N Tek I/N Kote, New Carlisle
Ed Wulbrecht, Subaru of Indiana Automotive Inc., Lafayette
Brent Yeagy, Wabash National Corp., Lafayette