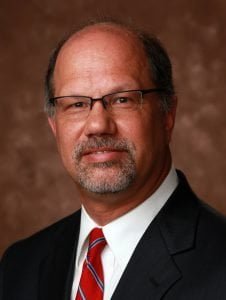 The Indiana Department of Child Services named Jim Luttrull deputy general counsel of its litigation division.
Luttrull, a former prosecutor and criminal justice professor, will oversee and manage all functions of the DCS litigation department.
Luttrull is a seasoned trial lawyer with 35 years experience, most recently serving as Grant County prosecutor, a position he has held since 2003. Much of his work focused on the prosecution of child abuse and the training and mentoring of prosecutors, child protection workers and law enforcement officials who respond to child abuse cases.
Luttrull is a graduate of Indiana Wesleyan University and the Indiana University Robert H. McKinney School of Law. He also taught criminal justice courses at Indiana Wesleyan University for 32 years.