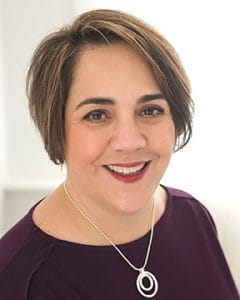 Two Region leaders earned spots on the Indiana Chamber of Commerce's board of directors.
Jill Landers of BP and Raeann Trakas of Cleveland-Cliffs are among 31 new members who joined the board in December.
Landers, who is the transformation manager at BP's Whiting Refinery, has served in technical and leadership roles in engineering, planning, operations and automation. Trakas seeks partnerships with nonprofit agencies, schools, environmental groups and local government officials to enhance the health and welfare of the communities where it operates in Northwest Indiana.
BP's Whiting location is the largest oil refinery in the Midwest. Cleveland-Cliffs is the largest producer of flat-rolled steel in North America.
"Our board plays a crucial role in developing all aspects of our business advocacy efforts," said Indiana Chamber President and CEO Kevin Brinegar in a press release. "Members serve on various committees that research key topics and define public policy positions for adoption by the entire board. We look forward to the contributions of Jill and Raeann."
Paul Perkins, president of Jeffersonville-based Amatrol Inc., will serve as the new board chairman through November 2023.
"I'm looking forward to collaborating with fellow chamber board members and staff to help Indiana achieve a bright future," Perkins said in the release. "It's a great place to live, work and run a business, and I'm eager for the upcoming year – and the years ahead."
Perkins also serves on the Indiana Governor's Workforce Cabinet; the Ivy Tech Community College Foundation Board; American Technical Education Association Board, Jefferson Community, and Technical College Foundation; and the Coalition for Career Development Board.
More than 200 people from companies that are members of the Indiana Chamber are on the board. Board members are presidents, CEOs and high-level executives from around the state. All new board members will serve three-year terms through fall 2025.